CREWE RAIL ALE FESTIVAL
OCTOBER 8 - 10, 2021 this event will be its 8th year, this is the original festival of its kind, fresh ales served directly from the cask. Fun for all the family, dogs welcome, no need for advanced tickets, a very easy going festival and very atmospheric.
Opening times will be: Fri....12.00-23.00. Sat....12.00-21.00. Sun.....12.00-15.00
50+ Cask Ales, Real Ciders & Perrys!
Entry...Friday & Saturday; £3, half pint glass hire...£2, Beer token; £5 = £10 on the door. Card carrying members will get £2 off entry. Sunday free entry
APT Train to sit on and watch the West coast mainline trains. Mini train rides Vintage vehicles Signal boxes to visit Model railways Meet the Brewers
Food stalls
Seating for all
Learn about Crewe Railways history
Buy more beer tokens as you require them. Get unused token refunded or donate to our charity.
We look forward to seeing you all there.
Cheers everybody!!!!
~Follow us on Facebook~ CRAF Facebook Page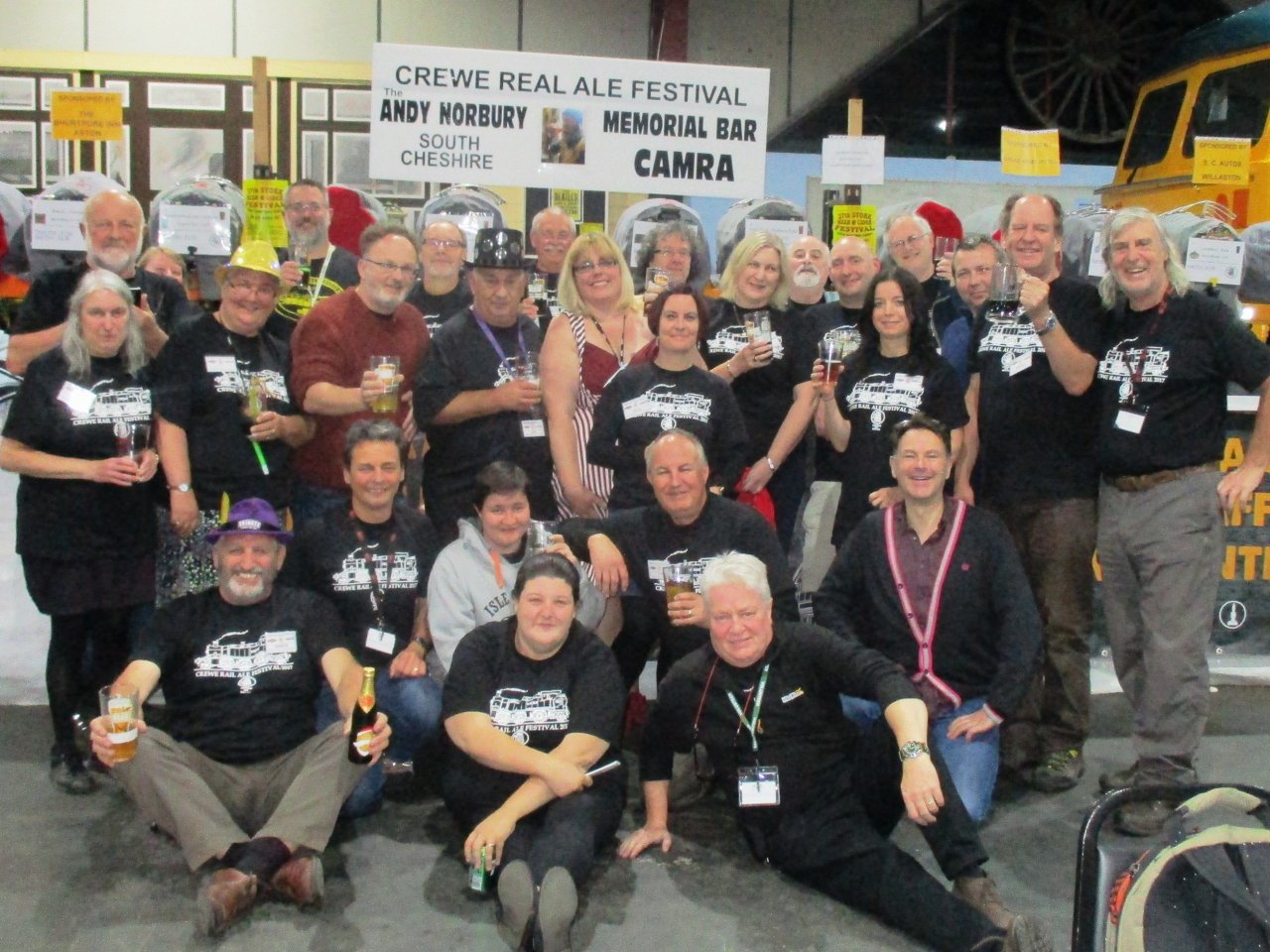 2019 staff who made the Festival a great success